Author | Judith López
Version | 1.0
Updated | 19th Sept 2021
Categories | [support]
Applies to
---
All Windchill versions.
Description
---
Extension fails to perform as expected
Configuration icon does not appear in manager
UI does not load - empty menu slots
Solution
Check the lock file does not exist, delete it if it does and the system has been started for several minutes
wex/packages/wex.lock

this may correct the problem, no restart is required
Access the Wex Shell.
Once loaded check the extensions have loaded correctly.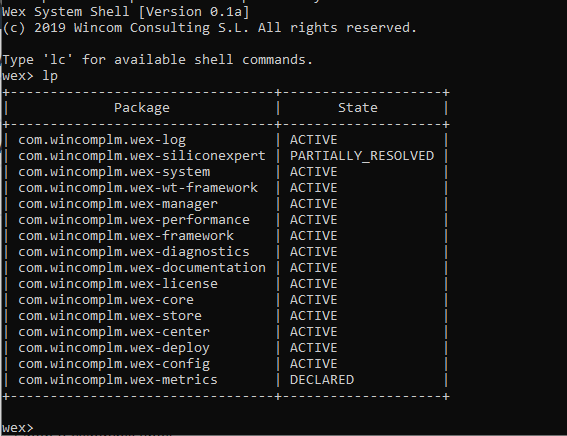 This is an example of a missing extension.
Load the missing extension to correct the problem.
Contact support to resolve the issue if it is not.